Smith finds an intergalactic mail-order machine. He believes it is a picture painting device and begins pressing buttons and twirling knobs. Dr Smith 'produces' an android. She says her name is Verda and she was ordered by Dr Smith. Verda identifies herself as a Unit 12 RDS model and announces she has has been created to serve her master – Dr Smith.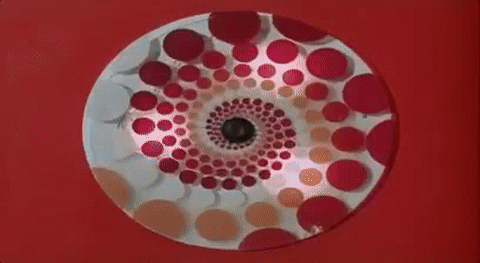 Verda takes on the job of tutoring Penny and Will. During a geography lesson she has a falling out with Dr Smith when she corrects him regarding the year Christopher Columbus 'discovered' America. Smith says it was 1493 but Verda correctly insists it was 1492.
Other disagreements follow prompting Smith to decide he wishes to return his 'product'. Meanwhile when a monster emerges from a cave Verda bravely steps in to protect Will and Penny. Verda says it is not in her programming to sacrifice herself but she did what she thought was right in the moment.
The Complaints Manager for the 'Celestial Department Store', Mr Zumdish, arrives on the scene. He says the product Smith ordered is not faulty and he has come to collect payment. Smith insists Verda is defective and after closer inspection, Zumdish, realizing Verda displays human emotions, agrees.
Zumdish says Verda will be repossessed and her parts melted down for scrap metal. The Robinsons, and especially Penny, have grown fond of Verda and refuse to give back the android. They offer canisters of detronium fuel in exchange for keeping Verda.
Penny takes matters into her own hands and runs off with Verda. The android then again attempts to sacrifice herself so the Robinsons don't have to give up their precious fuel. She surrenders herself to Zumdish, pretending she doesn't want to stay with the Robinsons.
Zumdish sees through her motives and realizes an error has been made. Verda is infact a more advanced android (redux model 77B) capable of showing emotions and self-sacrificing ways.
Zumdish promises Verda will not be melted down for spare parts. Verda says goodbye to Penny and Will, telling them she loves them and promising to visit one day.
Ps.
American television actress Dee Hartford played the role of Verda the android. She initially achieved fame in the late 1940s as a model for Vogue Magazine. Three years before the first of her three separate appearances in episodes of LOST IN SPACE she featured in "The Bewitchin' Pool", the last original broadcast episode of THE TWILIGHT ZONE.
She was married for six years to Hollywood film producer Howard Hawks (1896 – 1977) -director of the 1953 Marilyn Munro film Gentlemen Prefer Blondes.
Dee Hartford turned 91 this year.
Pss. 
And now an end of season message from our perennial whiner – (not me silly!) – him …