Don, John and Will suspect the chariot's air-conditioning unit is not working properly. The trio become extremely hot while out searching for a fresh water source. Will tells his father the previous night Dr Smith removed components from the chariot's air-conditioning system to refit his own cabin's faulty unit.
They pull into a cave to effect repairs on the chariot. While continuing to search for water in the cave Will and the robot fall down into a crevice. Don and John begin searching for Will. Meanwhile Will has traveled further along the underground passage and entered an overgrown jungle area.
Soon he comes upon a sleeping girl. The robot instructs Will to kiss the girl to wake her. Upon awakening she informs Will she is a Princess. Will replies "Cut it out!" The Princess then takes Will to show him her army and spaceship. Don and John appear and are taken captive by a Fu Manchu type character named Major Domo who is in charge of the Princess's army.
Major Domo reveals his centuries-ago conceived plan to invade the home planet of whatever being would finally awaken the princess from her slumber. But first, according to his plan, Will must marry the Princess, thus beginning the dynasty that will rule the Universe.
Will refuses to marry the Princess, saying "I just want to be a kid, have fun and live with my parents". The Princess asks Will what fun is. He explains using the example of skipping stones across a lake. "When you get married you can't do things like that. You have to worry about money and important things like that. That's why I don't want to get married and miss out on all the fun. It's nothing against you."
An earthquake levels the headquarters of the underground army. The planned attack on Earth is averted. John, Don and Will leave, offering to take the Princess with them. She says she will stay. Her plan is to return to sleep to be awoken another day by another mysterious traveler.
 

And then there's this…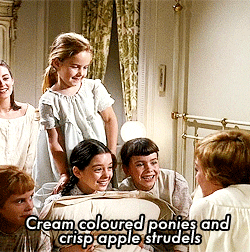 The role of the child princess was played by eight year old Kym Kareth (aged 60 today). Kym Kareth also played one of the Von Trapp children in THE SOUND OF MUSIC (1965) as did a young Angela Cartwright (Penny Robinson). Both actresses feature in this clip –
Six years after her LOST IN SPACE appearance Kym Kareth featured in an episode of THE BRADY BUNCH entitled 'Cryrano de Brady'. She played the role of Jan Brady's new friend Kerry Hathaway who Peter Brady develops a crush on.