Dr Smith discovers an enchanted harp. When he plucks the strings he is transported to a fiery underground cave. There he is greeted by a man in a red suit who asks him "Where in the devil do you think you are?"
The Lucifer-like character says his name is Morbus. He shows Dr Smith a massive book that lists his name. Morbus compels him to watch a video screen that takes Smith back to his own childhood days. The young Dr Smith is shown to be a 'snitch', a thief, a liar and a 'cake stealer'.
His 'Infernal Majesty' asks Smith to destroy the harp. If he does this Morbus will grant him a second chance. Dr Smith agrees and promises to turn over a new leaf. Meanwhile Morbus transports himself down to the planet the Robinsons are living on. Smith realizes if he plays certain notes on the harp in a particular sequence Morbus feels pain and can be controlled.
Morbus transports himself and Judy back to his cave. He reveals he is a prisoner there and only when the harp is destroyed will he be free. John and Don go in search of Judy. During a fight between Morbus and Don the harp is broken. Morbus's prison doors open and he is set free to continue his mischief in regions (car-parks included) throughout the galaxy.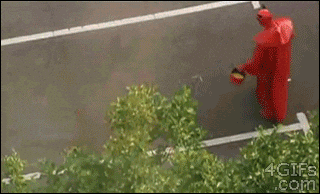 Ps. The actor that played the devil character Morbus was Gerald Mohr. He died at the age of 54, less then two years after filming the LOST IN SPACE episode. He made more than 500 appearances in radio roles throughout the 1930s, '40s, and early '50s. Mohr also featured in many films including –
Gerald Mohr also lent his voice to characters in these late sixties animated television series –